Established since 2006, sjs Accountants specialise in helping and advising
small and medium-sized businesses (SMEs) throughout South London.
We have 30 years experience of running and assisting such businesses,
so we fully appreciate the financial problems faced by our clients and know most of the solutions.
Our hands-on experience means that we will give you clear and practical advice
aimed at making your life easier and giving you to time to advance your business.
Superb delivery at a value-for-money price
Stephen Smith has been an Accountant since 1974 and established sjsAccountants in 2006 with the aim of providing a highly personal and friendly service to sole traders and small businesses, using the hands-on skills learned in the profession and in business
He has held roles as Financial Controller, Practice Manager and Financial Director in various service industries and has had the advantage of working in all kinds of financial climates so periods of boom or bust can be tackled equally skilfully
Stephen works from home in Forest Hill close to Horniman Gardens.
SJS Accountants is the trading name of Stephen J Smith.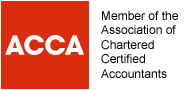 Working with all the major accounting packages – Sage, Quickbooks, Xero, Freeagent and others – we provide the complete accounting service to you.
We prepare and submit annual financial statements to Companies House.
Other regular tasks include Payroll and VAT Returns.
In the ever-complex taxation environment,  for businesses, we file the returns for Corporation Tax, PAYE and VAT.
For individuals, we prepare and file Self-Assessment Returns and will advise on Capital Gains Tax and Inheritance Tax.
We are very happy to provide our office as your company's registered office and we will file your Annual Return and ensure general compliance with Companies House.
Although we are not Financial Advisors, we have strong relationships with several Independent Financial Advisors and Stockbrokers, who can assist you with pension plans and insurance-based schemes or with building a portfolio of shares.